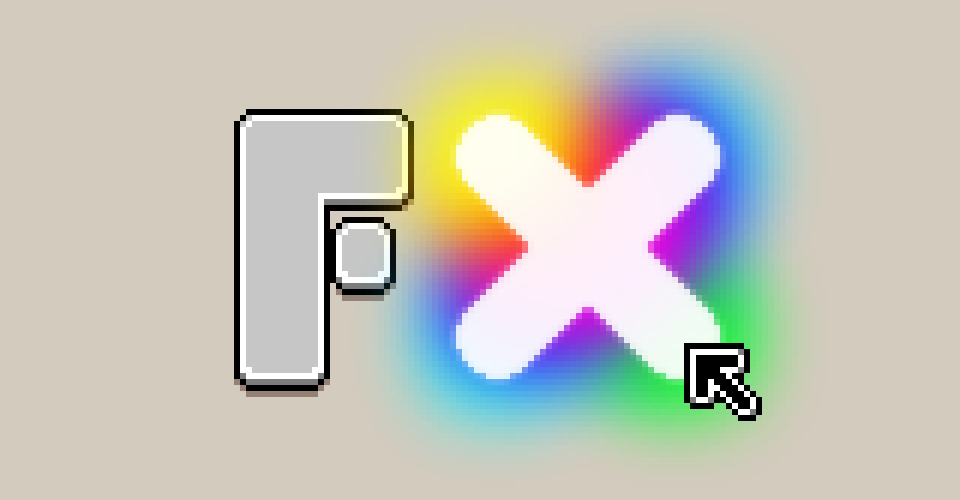 FX for Aseprite
A downloadable extension for Windows, macOS, and Linux
FX is a collection of effects for Aseprite packed into an extension. They can be found under Edit > FX and include:
Drop Shadow
LCD Screen
Neon*
Parallax**
* This effect works only for a single cel/frame
** Please beware that opening multiple long animations in Aseprite can fill up RAM and cause it to crush
---
Parallax
The effect dialog window is slipt into separate sections:
Distance - dictates for far is the layer from a virtual camera, the higher the distance, the slower the layer will move.
Note: Using fractions will make a layer go faster, while negative values will make the layer move in the opposite direction.
Movement - dictates how fast the layers will move on both axes, before correcting for distance.
Preview - a slider that shows how layers will move in subsequent frames.
Output - dictates parameters applied to the output sprite, e.g. the number of frames.
---
See also
Download
Click download now to get access to the following files:
Comments
Log in with itch.io to leave a comment.
You're a living legend Kacper!
anytime i try to open up the aseprite extension file. it gives me an error. can you please help me? (this is my first time trying to import one of your tools)
Could you provide what the text of the error is? Or perhaps a screenshot of it?
the error just says it can't load the path of where the aseprite extension file is, idk if you're supposed to put the file in the scripts folder and run it
You shouldn't need to put the file in the scripts folder.
It does sound like a file access issue, can you load any other files into Aseprite that are on the same drive or in the same folder as the extension file?
Just routinely I'll ask as well - what Aseprite version and OS version are you running?
1. No, I cannot
2. I think i run on the newest version of aseprite and I'm on windows 11.
If I understand correctly, you cannot access any other file in the same place as the extension file. This would point to this definitely being a file access/permissions issue.
You should try moving it to a different place, or change the permissions of the file so it's executable by the current user.
LCD Screen saves me a lot of work. Thank you so much for creating such cool extensions.
Hello! I can't add this plugin. I've already tried everything, but it doesn't install. Can you help me?
Of course, could you provide some more information? What are the steps that you're trying? Does the extension appear in the Extensions tab in Preferences? Do you get any kind of error message?
I duble clicked icon FX.aseprite-extension and select Install and click OK and after that I restart Aseprite, but it doesn't appear.
Yes, it appears in the Extensions, but it doesn't appear in Edit > FX so that I can use it.
It sounds similar to an issue that others reported, you might find some help in this thread, summarised in this tweet, as well as this one.
Let me know if any of these help your situation.
Awesome stuff as always 🙂
Hello! I tried out v1.0.0, and it didn't seem to work. When I disabled and enabled the extension, it said that there was a unexpected < in the extension.lua file at line 6. So I removed the <const> from both lines and that made it work. I'm running aseprite 1.3-beta6. Maybe it has a different lua version?
The extension was tested with version 1.2.35, that's interesting that the beta branch doesn't support the const tag.
Thank you for reporting this issue, I'll look into it as I don't currently know if and how the beta branch differs in it's Lua interpretation.
more super cool and nifty tools!
thank you for making and sharing all of these!